Why it is important to donate to the Ukrainian military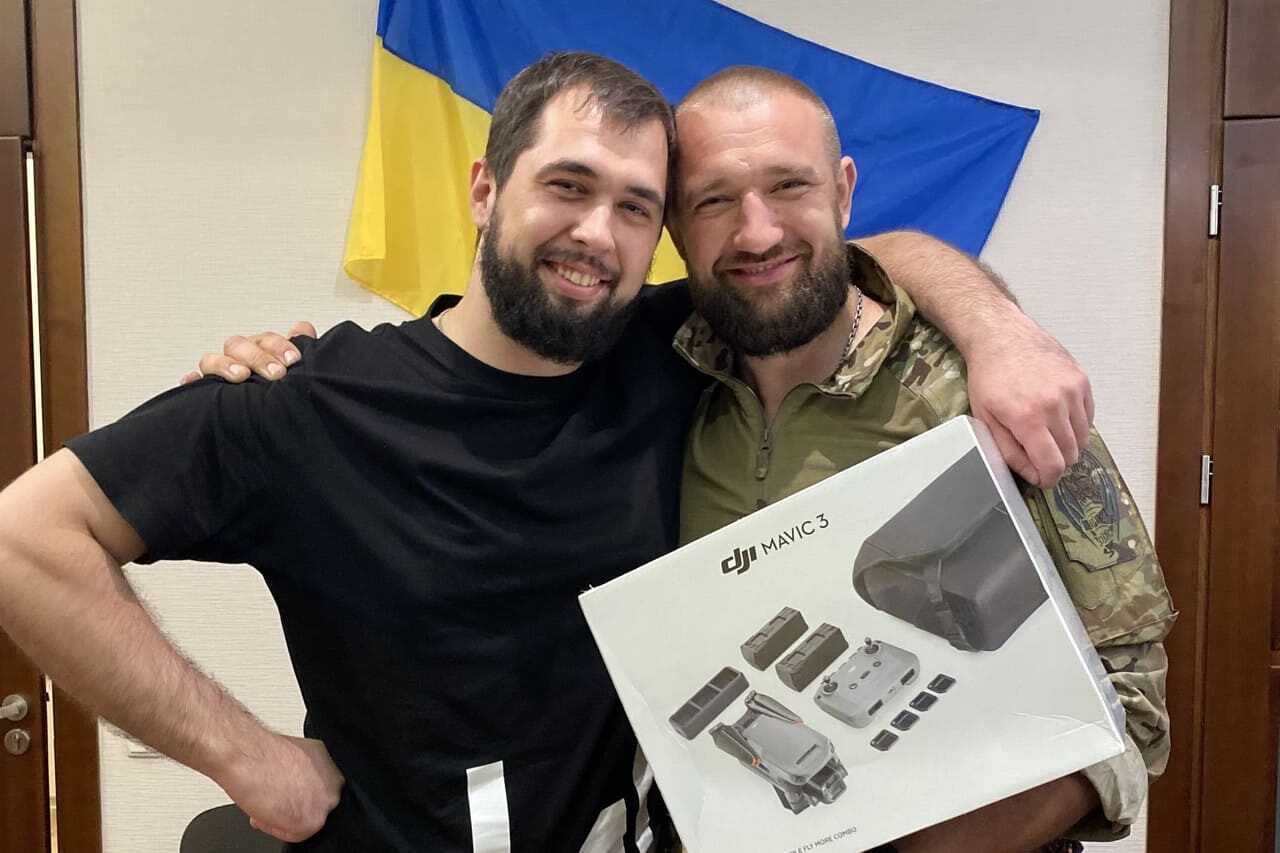 The main area of assistance for the Rise charity fund has always been our military. Those who make it possible for us to continue our work and those who ensure the integrity of the country 💪🏻
We see clear sky, can meet friends and family, sleep in our own beds and plan our day. But we do this at the cost of our military's time and lives.
The least we can do to thank them for this is to continue to donate to the army 🫂.
The Rise team has done a lot of useful things over the year:
We have created our own production of body armor, which has 3 magazine slots, front and rear adjustment, Milk system, shoulder adjustment and is made of quality materials. The steel of the armor plate is covered with a 5mm layer of rubber and can withstand armor-piercing rounds of 5.45 and 7.62 caliber. In addition, in ballistic tests, they showed excellent results with fragments.
And more than 350 bulletproof vests of this 4+ class have already been delivered to the military.
We are collecting first aid kits for the front line. And each of them must contain sterile wipes, bandages, tourniquets, tactical scissors, a syringe, plaster, and individual bandage kits.
We also delivered a vehicle for the military from the Netherlands. Our team not only found and brought it to Ukraine, but also helped to equip the vehicle with all the necessary additions so that it could work in the field. In the 2 days we had it in our hands, we only managed to glue it and make partial improvements. But this was enough for our guys, and they went to defend us on it.
We also bought a dji Mavic 3 drone for one of the brigades to help them collect information even more accurately and destroy even more enemies.
We make trench candles and stoves almost every day. Special thanks to the caring people who bring us cans for this cause.
We always send the necessary household items: food, clothes, hygiene products and sleeping bags. It is very important to cover these basic needs so that the guys can continue to defend us and not be distracted by everyday inconveniences.
We have also sent the 82nd Air Assault Forces unit a Starlink. Thanks to it, they can find out any information anywhere.
Each of us can have an impact on the course of the war that has been going on for more than a year in Ukraine. Help the military, help charities through donations.
There is no need to be ashamed of small amounts. It is from them that a great cause is created – Victory 👊🏻
Support the Ukrainian army and believe in everyone who defends us at the cost of their lives and peace.
On our website, you can choose which area of military assistance to make a free donation. Perhaps it will help save lives or bring victory one step closer ❤️‍🩹
We are grateful to everyone who is on this path with us and welcome those who just want to join in 🫂
Let's go to Victory together with Rise 💙💛
Donate