Charitable Foundation
«Rise of Ukraine»
RISE OF UKRAINE is a charitable, non-profit organization for emergency assistance to children, IDPs and citizens in the reoccupied and affected territories of Ukraine.
We are focused on achieving Ukraine's victory in the war and on supporting those who are at risk as a result of the hostilities.
Since the beginning of its work and up to now, the Foundation has provided humanitarian aid to 6241 IDP families (at least 16,000 people, including those issued at the Foundation's office and humanitarian missions), conducted more than 90 psychological and 63 medical consultations, and prepared and delivered more than 560 baby packages to villages and towns in the de-occupied territories of Kherson region.
Conducted 35 humanitarian missions to shelters, villages, towns and cities with a large number of IDPs, and provided assistance to more than 16 hospitals (over 14 tons of medicines) in Dnipropetrovs'k, Kherson, Kharkiv, Zaporizhzhia, Poltava and Kirovohrad regions. After the disaster at the Kakhovka hydroelectric power plant, we delivered 2,490 liters of drinking water to the Kherson region.
We organized 42 events for IDP children living in Dnipro city, attended by 1601 children.
Donate
Read about the fund
Alexander Kukhtin
Co-founder, Director of the Foundation.
Yana Paladiieva
Co-founder, Executive Director of the Foundation.
Denis Safonov
Co-founder, Head of the Foundation's medical aid program.
Artur Sarkisian
Co-founder, Head of humanitarian
missions in the de-occupied territories
Maryna Kravets
Project Management Manager at the Foundation.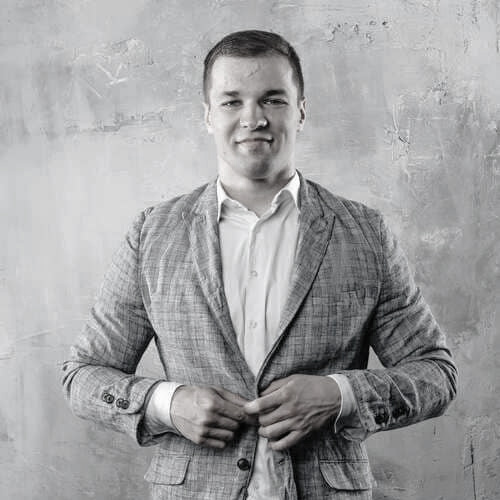 Oleh Lysenko
Head of PR and advertising at the Foundation, SMM specialist.
Asya Kukhtina
Project manager of the Foundation, curator of projects to help IDPs and children.
Alona Kravchenko
Project Management Manager at the Foundation.
Polina Kolyada
Project manager for the Foundation's communications.
Kateryna Barbashyna
Kateryna Yurchak
Curator of fine arts projects for adults and children.
Timur Hirman
Project manager of the Foundation, technical specialist.
Alexander Skorohod
Project Manager of the Foundation for Logistics and Transportation.
Nil Merkushov
Manager of humanitarian missions to the frontline and de-occupied territories