Space travel or how we went to the planetarium with IDP children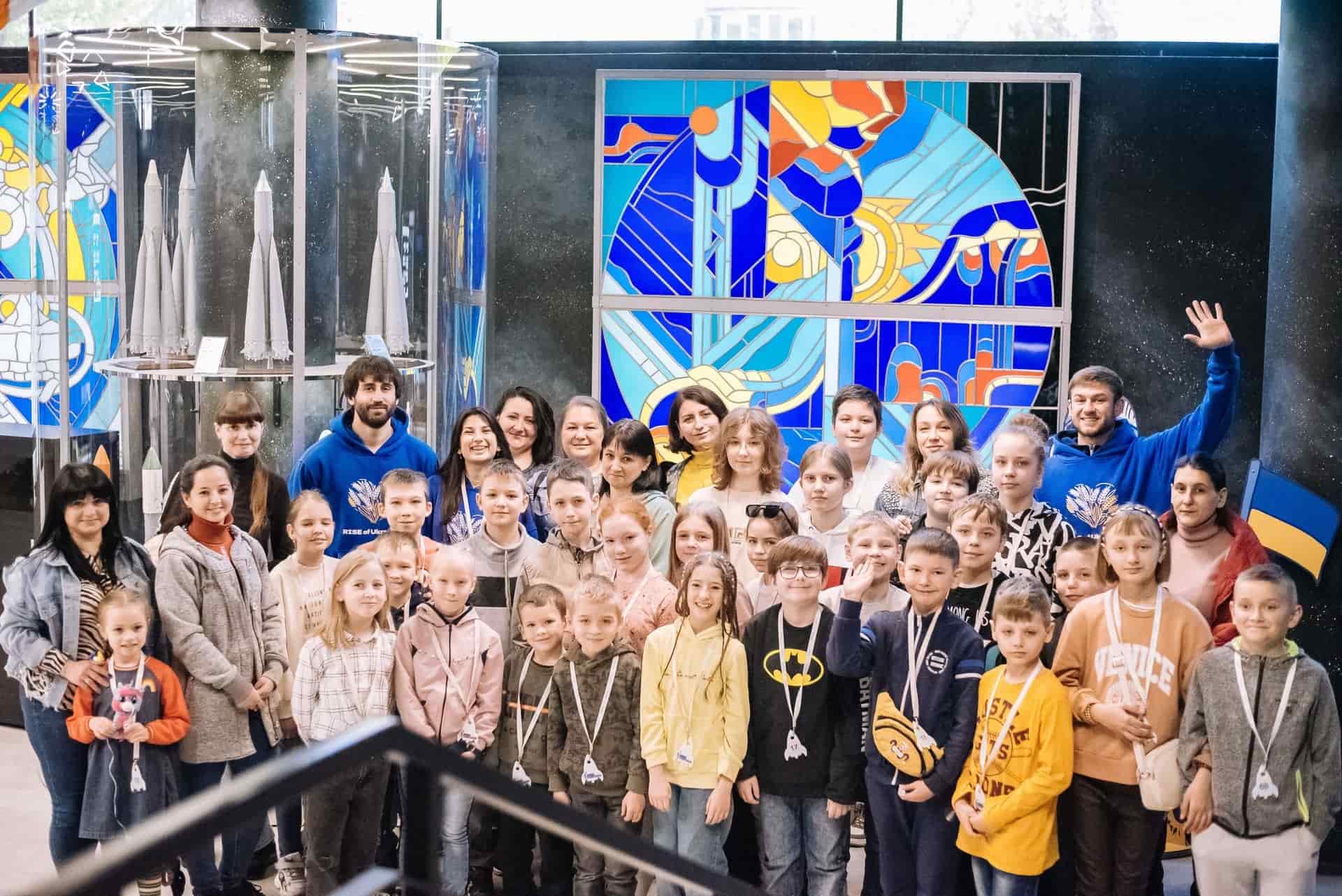 It is the duty of every adult to distract children from the war for at least a moment 🫂.
And thanks to our partners, Planetarium Noosphere, who organise free space meetings, we are able to do it.
During two such trips, we gave new unforgettable emotions to 57 children and inspired them to new achievements. This holiday would not have happened without the help of caring adults 🙌🏻❤️‍🩹
During the journey through the universe, space guides delve into the history of Ukrainian cosmonautics, tell in detail how these huge vehicles are launched and share space secrets, for example, how dinners are served on board.
And then the magic begins in the interactive exhibit hall. If you see a small queue and hear exciting exclamations, it's our little friends trying on the role of space explorers with VR glasses 👩🏻‍🚀🧑🏻‍🚀
And every excursion is not complete without a film about our amazing Universe ✨✨
Perhaps among these children are future astronauts, rocket designers or astronauts. And it was this meeting in the planetarium that made them fall in love with the sky and inspire them to pursue their space dreams.
Our team holds such events on a regular basis as part of the ongoing Rise for Kids project 👦🏻👩🏻
It helps IDP children in their education, creativity and development through such events and kits with the necessary things that we send to the de-occupied territories.
Thanks to your donations, these little Ukrainians receive gifts with toys, sweets and stationery and learn something new during excursions and creative gatherings.
Each meeting with future astronauts inspires our team to conquer and discover something new, so that they can do more good deeds. Every little smile recharges our volunteer batteries and gives us faith in a brighter future.
We give space happiness together with Rise 💙💛
Donate